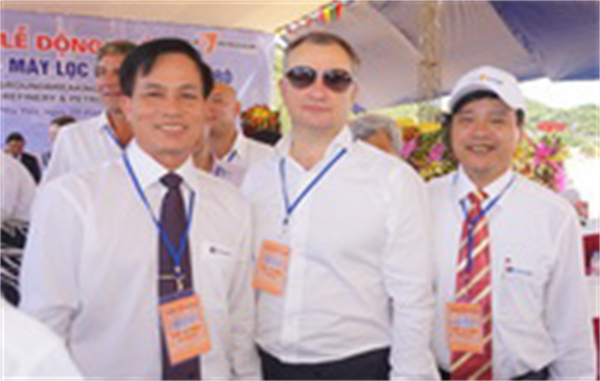 Byco Group was based by the Founder Chairman, Mr. Parvez Abbasi (Late) in mid-90 with the imaginative and prescient to pioneer the change within the energy sector of Pakistan. With his vision, the corporate Byco Petroleum Pakistan Limited was formed in January 1995 as public limited company.
Byco put in its first oil refinery with a 30,000 barrels a day at Mouza Kund, Hub Balochistan and began its business production from July 1, 2004 with varied saleable elements together with Liquefied Petroleum Gas, Mild Naphtha, Heavy Naphtha, High Octane Blending Component, Motor Gasoline, Kerosene, Jet Fuels, Excessive Pace Diesel and Furnace Oil.
In 2008, the company determined to enter into the Petroleum Advertising and marketing Enterprise and set up the first retail outlet, and since then the retail network has grown immensely.
After the primary refinery implementation, the group determined to commence one other project to implement a 120,000 barrels a day refinery underneath the brand new company Byco Oil Pakistan Limited in 2008.
The group additionally brought an aromatic plant to be carried out in close to future.
In February 2008, realizing the immense potential that Byco companies possesses, Abraaj Capital Limited (ACL), a number one non-public fairness agency of Middle East, North Africa and South Asia (MENASA) invested in private fairness.
In Dec 2012, Byco efficiently accomplished the mission of largest refinery within the country. This new refinery is installed in the vicinity of the existing refinery and has a capacity of 120,000 barrels a day.
In 2012, Byco achieved one other milestone by successfully finishing Single Point Mooring mission. This floating port is the first of its type in the nation and has a capability to handle very giant petroleum cargo vessels.
Historical Highlights
1995Incorporation of Byco Petroleum Pakistan Limited (BPPL)
Byco Petroleum Pakistan Limited was incorporated in Pakistan as a public limited firm on January 09, 1995 and was granted a certificate of graduation of business on March 13, 1995. The shares are listed on Pakistan Stock Trade Restricted.
2001Relocation of BPPL Refinery
Graduation of construction of refinery (ORC I).
2004Commencement of business operations
The company started its business production from July 1, 2004 refining crude oil into various saleable components together with Liquefied Petroleum Gasoline, Light Naphtha, Heavy Naphtha, High Octane Mixing Component, Motor Gasoline, Kerosene, Jet Fuels, High Velocity Diesel and Furnace Oil.
2006SAP Implementation
SAP enterprise useful resource planning, one of the leading ERP software program is active with sturdy presence in the Group since 2006. This has enhanced system efficiencies by providing real time information to the Administration for resolution making.
2007First Retail Outlet
Byco commenced the sale of petroleum products with the establishment of its first retail outlet in July 2007 close to Sukkur.
2008Revamp and Debottlenecking
BPPL Refinery Capacity was revamped and debottlenecking was carried out.
2008Joint enterprise with Abraaj Capital Restricted
Abraaj Capital Restricted (ACL), a leading private equity firm of Middle East, North Africa and South Asia (MENASA), joined arms with Byco group. Underneath the agreed association, Abraaj acquired forty % share in Byco group.
2008Relocation of Byco Oil Pakistan Restricted (BOPL) Refinery
Graduation of development of 120,000 bpd refinery.
2009Petroleum Advertising Enterprise
Byco Petroleum Pakistan Restricted entered into the Oil Advertising area by formally relaunching its Petroleum Marketing Enterprise formerly Oil Advertising Unit.
2009Completion of Storage Tanks
Byco Petroleum Pakistan Restricted constructed the largest capability Storage Tanks in the country.
2010Acquisition of BTPL by Byco Petroleum Pakistan Restricted
Byco Petroleum acquired a hundred% shares of Byco Terminals Pakistan Limited – with a terminal at Kemari, Karachi.
2010Capacity Enhancement of Byco Petroleum Pakistan Limited Refinery
ORC I refining capability was enhanced to 35,000 bpd.
2010Rebranding Byco
An unparalleled and distinctive brand structure exercise was carried out by worldwide brand consultants to position Byco over and above its competitors. This exercise was aimed to strengthen the corporate picture and enabling to compete domestically and globally.
2010Single Level Mooring and Pipeline Challenge
Venture for Single Level Mooring and Pipeline network was initiated after a floor breaking undertaking ceremony.
2012Long Service Awards & Safety Awards
Oct 2012, Byco held Long Service Awards and the Security Awards ceremony.
2012Byco Commissions First Ever Single Point Mooring in Pakistan
Dec 2012, the first ever oil tanker berthed at its newly-established deep sea Single Point Mooring (SPM) facility constructed by BTPL. Oil tanker, M.T ARIETIS, carrying 70,000 tons of Higher Zakum crude oil from Abu Dhabi marked the commissioning of third port in Pakistan.
2012Byco Declares Completion of Country Largest Oil Refinery
Dec 2012, Byco announced completion of the nation largest oil refinery set up. This newly commissioned petroleum Refinery has an put in refining capability of 120, 000 barrels per day.