Please feel free to submit your petroleum refining equipment inquiry information from online chat, message book. Our support team will contact you within 24 hours.Welcome friends from all over the world. We are always here waiting for your consultation about petroleum refinery solutions.
武  汉  天 海 健 科  技  有  限  公  司
Wuhan HDC Technology Co., Ltd.
Address: Kejigang Optical valley, Donghu High-tech Zone, Wuhan city, Hubei province.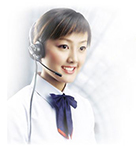 Sales Hotline:
Tel: +86-027-8790 7188
Fax: +86-027-8790 7188
Cell Phone: +86 15623270960
Skype: jacky.jkx
E-mail: support@htoilmachine.com
How to visist us?
Our factory is located in , China. If you'd like to visit us, we can pick you up for free from at the nearest airport on the condition that make an appointment and date in advance.